Discussion Starter
·
#1
·
Last year we had a bumper crop a grapes, what to do? Jelly! Plus, I like cannin stuff. It's always better!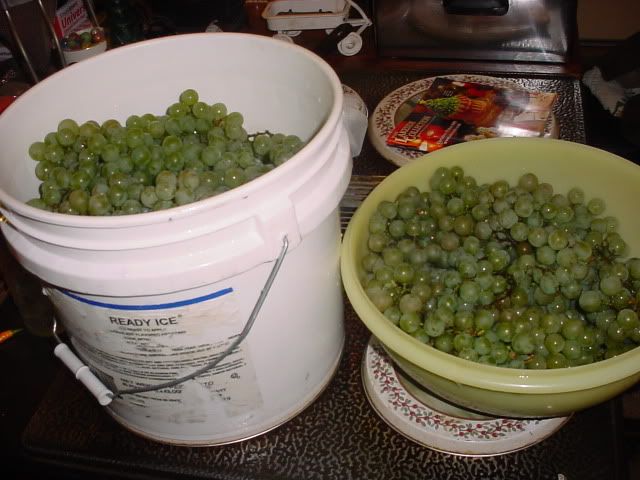 This is a small amount of the grapes!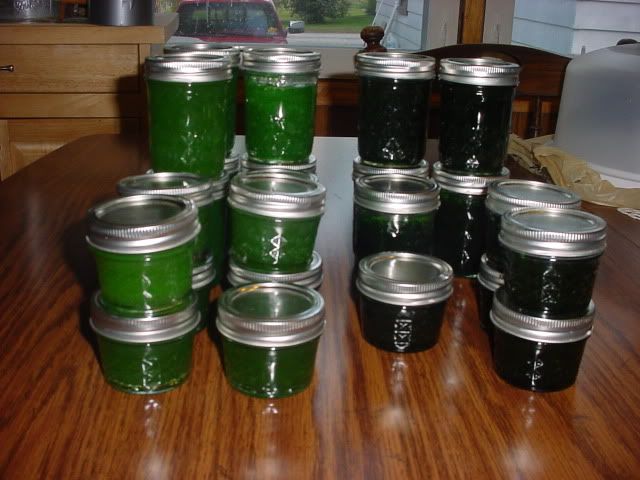 Some of the Jelly's. The light green ones be the grape an the dark green ones be jalepeno. If ya never tried jalepeno jelly you should. Very nice, just a hint of heat on the back of it, great on a english muffin with canadian bacon an eggs on the side!
Gettin low on both, bout time to make some more, jalepeno can be made anytime a the year cause we can get em. The grape, well gotta wait till fall and see how this years crop comes out! Have to see how the apple tree does this year to, hmm, apple jelly ain't all bad niether!