Discussion Starter
·
#1
·
So, anybody given any thoughts on washin clothes in a situation?
I was thinking bout one a these: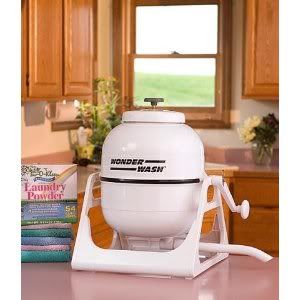 Would be handy in the motorhome an if ya needed to do some clothe's in a emergency. Either this er a wash board, ain't sure I can get momma to do the washboard thing.
We got a creek real close ta the house, so as long as the water ain't muddy, that could be used fer wash water. The way the sales pitch reads, sounds like they would work perty good. Seen some in RV mags to, so just wondered what everbody thought or what yall plan on doin.