Discussion Starter
·
#1
·
Taday was our 29th anniversary, so we wen't canoein!
Here be momma with our canoe:
The boys with our oldests new canoe: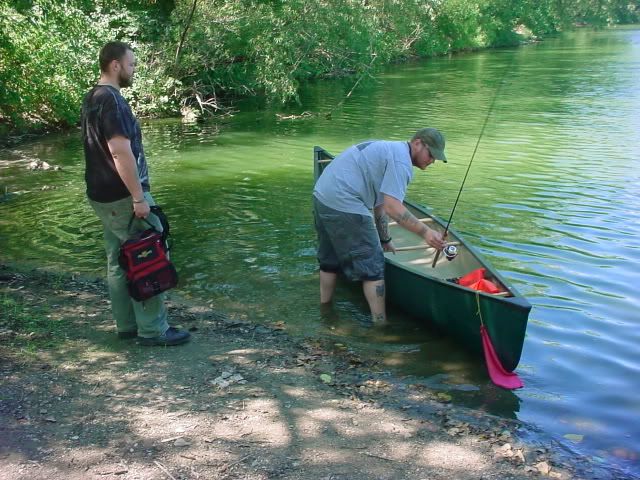 The boys did some fishin:
Oldest caught himself, had ta dig the treble hook outa his finger!
What we call Black Pond. Nice quite little place with good bluegill an small mouth bass:
Paddelin round the pond:
All in all a nice day out, temps was warm, a bit a breeze an plenty a sunsine. Sorta a different way a spendin a anniversary, but with the oldest just bein home a short time from overseas, was a nice way ta spend it.