Discussion Starter
·
#1
·
No, not sowin my oats-storin my oats!
I get lots a old fashioned rolled oats, a feller I work with gets me them by the case. I give him smoked chicken, I get oats! So, how ta store them long term.
I found a feller what came up with this idear on how to vac seal mylar bags, so I put 42 oz a oats in the bag an then a strip a vacuum bag in there an seal away! Works really well!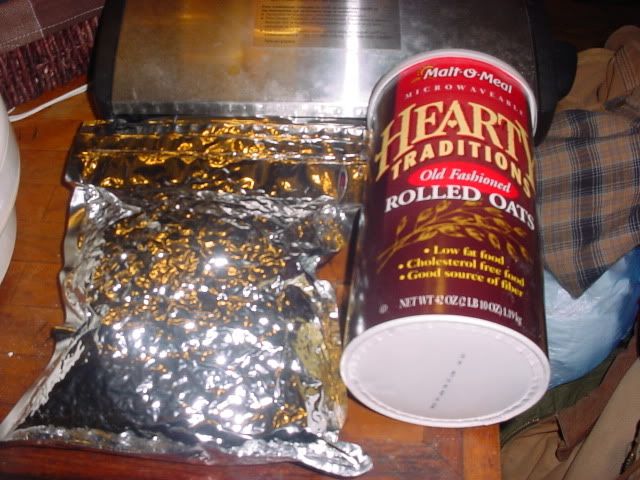 From what I've read, these should keep nigh on ta 30 years stored this away!:2thumb: