Discussion Starter
·
#1
·
Well tried out my new steam canner taday. It be alot like a water bath canner ceptin it works with steam, uses lots less water an heats up lots faster then a water bath canner.
Here be a pic a what it looks like: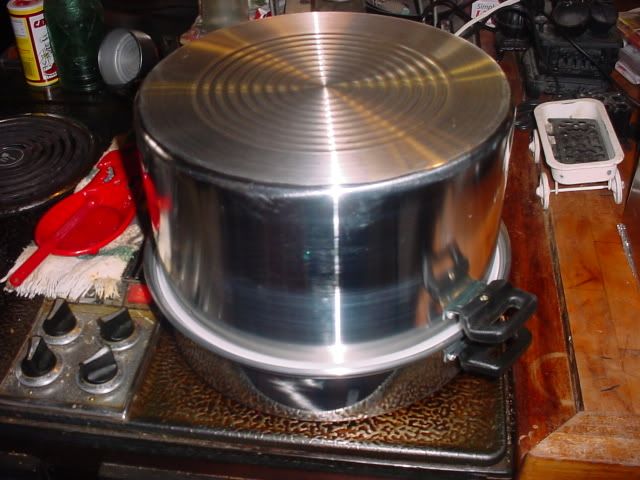 With 6 pints a butter ta be canned. It will hold 7 quarts at a time: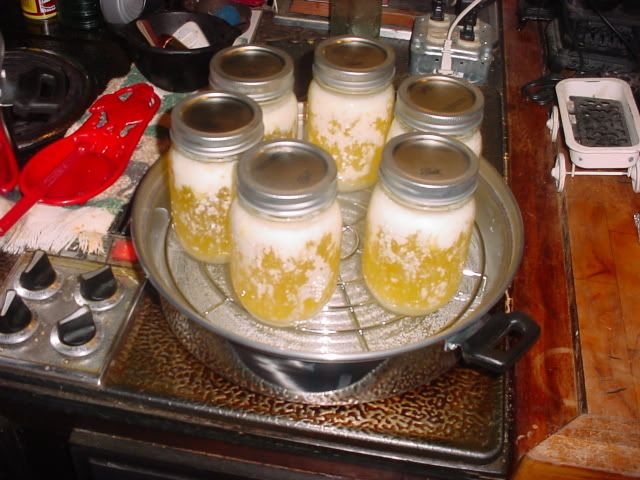 In use, ya can see the steam comin out the exhaust holes round the sides: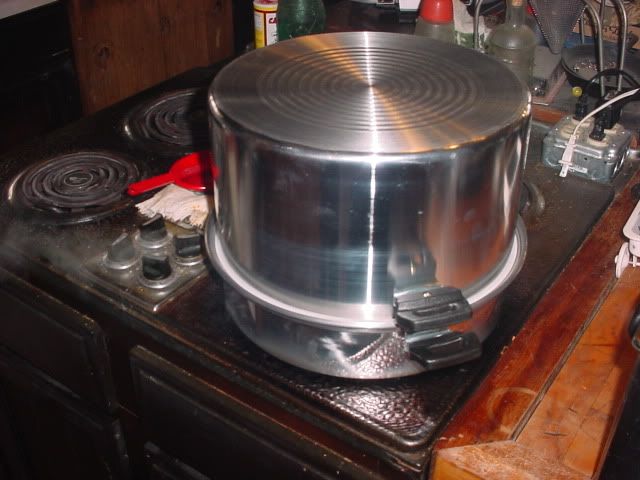 Overall I'm real happy with this canner, BUT, I don't recommened usin it on a older exposed coil electric stove top like ours. I was bout a third a the way through the cannin process when the element shorted out. I moved the canner ta another element thinkin well the top is nearly 40 years old, was just time fer that element ta let go. Well, with about 15 minutes a cannin time left, that element shorted out to! I think the problem be that the canner is large enough in diameter that it holds to much heat down round the elements an ruins the connectors. So, I won't be usin it on the stove top (especially when I know install a new one) anymore. I've got a gas stove in the basement what will now get hooked up (good excuse fer doin so, just been puttin it off) an will only use this canner on it.
So overall, I think it be a fine canner, just be carefull if ya use it on electric stoves.