Discussion Starter
·
#1
·
Here's one (yes I have several different ones!) of my smokers.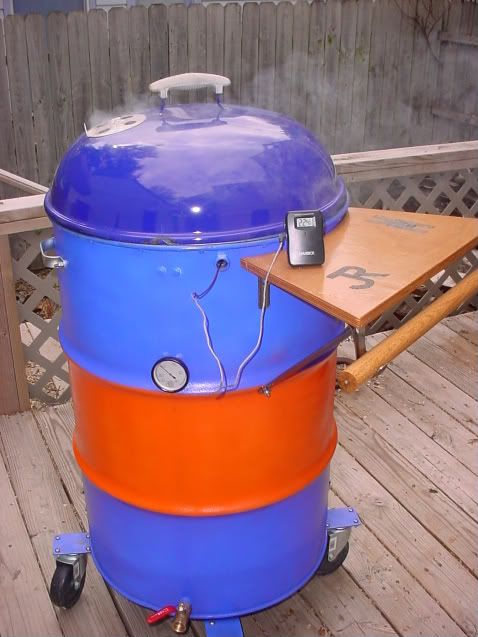 This is a drum smoker or in the business a UDS (ugly drum smoker), they are easy to build an relativly cheap to. They are simple to use an very efficient using little (usually about 1/3rd bag) charcoal.
I will be building another one of these in the very near future an if you folks er interested I'll post the build.
Some of the things you can make on a UDS are (but not limited to, only your imagination does that!):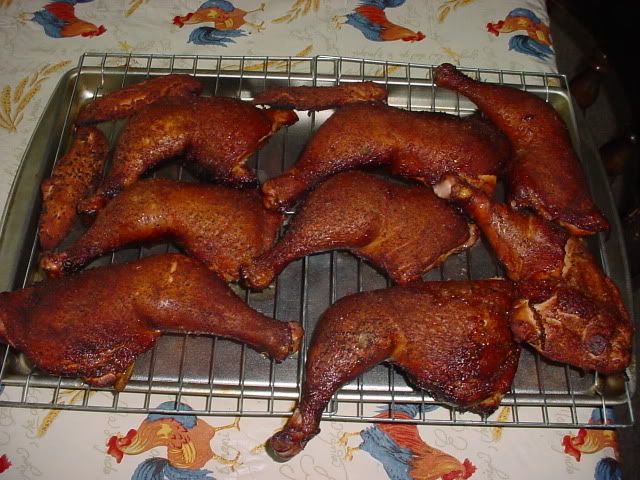 Chicken quarters, brined and smoked with Maple chunks.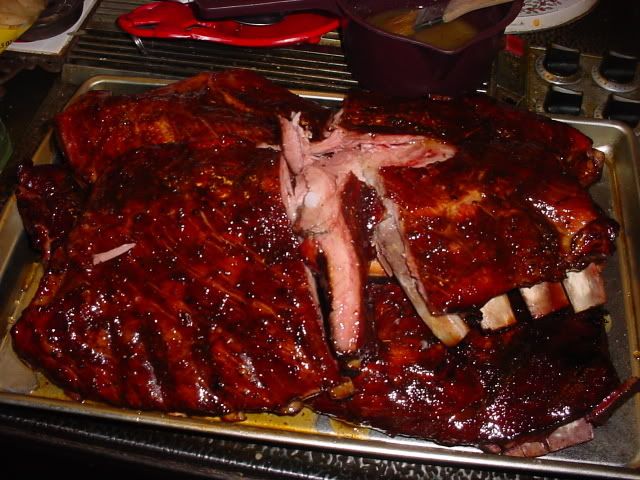 Spare Ribs.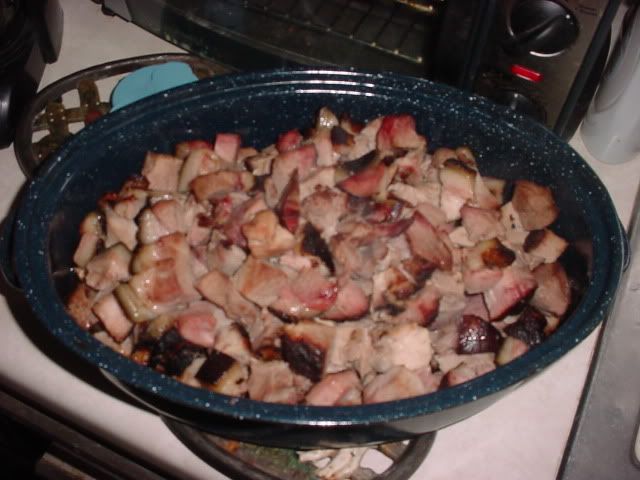 Smoked pork butt that we then canned. Oh, does this make some great meals! Also, great to store in the pantry. If you guys be interested in this let me know an I'll post how it was done.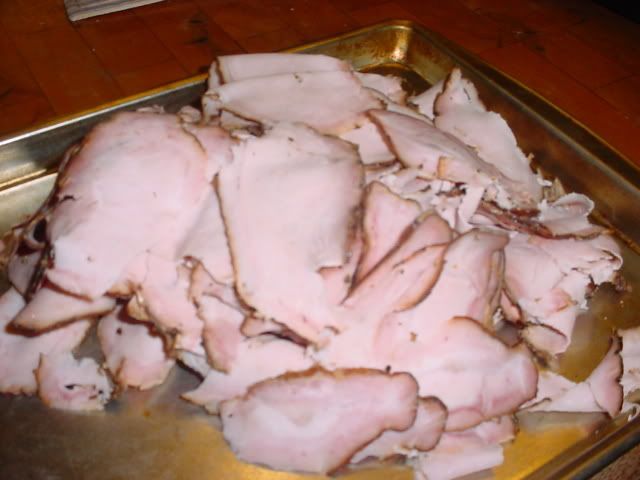 Canadian bacon made from pork loin.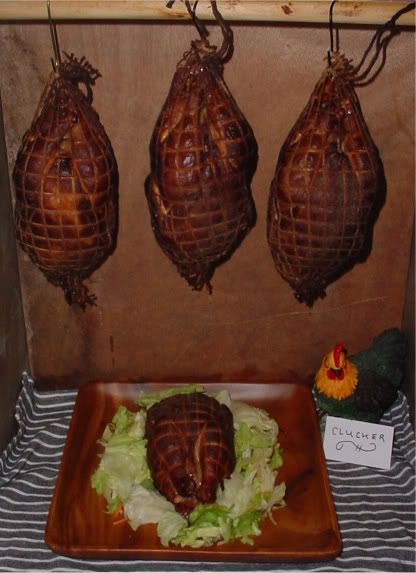 These er some presentation chickens I did. Was two fold operation, entered them in a contest an they were sold for gifts to a special customer.
I also do sausages, several types of bacon and cheese, but that's a different smoker!