Errors and omissions revealed in RCMP statements after Nova Scotia mass shooting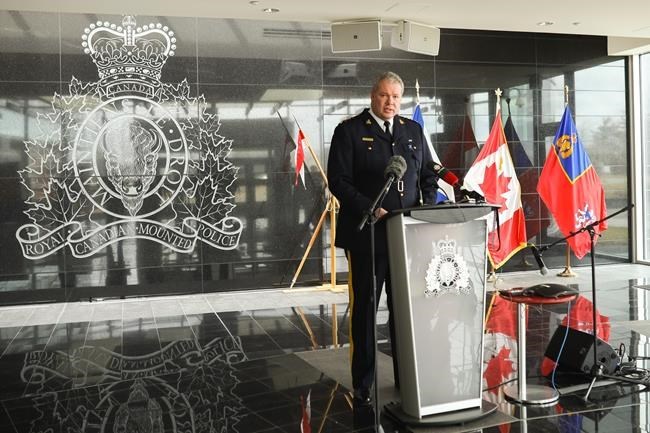 HALIFAX — In the days following the mass shooting that left 22 people dead in Nova Scotia, the RCMP's statements to the public were riddled with mistakes, confusion and omissions, a newly released report reveals.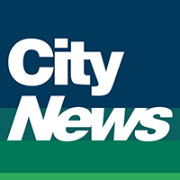 ottawa.citynews.ca
Just can't explain the truth. Always want to drag it out as long as possible when it makes them look bad or worst.
Also this is not the first time, that the excuse, of law enforcement, doesn't have to put there lives at risk, has been used, to justify, letting a mass shooting take place. Will not be the last time either, I suspect. Every single police officer present, did nothing at all effective, to save these children's lives. As has been done before in many different ways.
Doing slow room clearing, and taking hours, to get to the proper room, and stop the threat. Also waiting outside, and preventing parents, from saving, there children's lives. Etc.
Which they continued, to do, until I spoke about it publicly. Like doing room clearing, as slowly as possible, so that mass shootings, are mass shooting, With a higher body count, than it should be. That traumatizes, the general public at large. Hence, gives politicians, something to fight over, during election cycles, and at other times. Etc.
Again the same outcome. Lots of dead kids, this time, or dead minority peoples, or women, or whatever.
Also, law enforcement family and friends, want people to abuse. So they all have easy careers and easy career security. They start abusing people when they are children. It's a statistical thing. Some will become violent and or mentally disturbed. That is awesome, for all government workers. They also want massacres, to to justify new anti-gun laws, which will make your government, and the police, and courts, and all other government departments, even more abusive, to even more peoples. Like I said to, also gives politicians, on all sides, a hot political topic, to fight over. As long as kids die especially. that is just cause to take even more, of your rights away.
Eventually then. More and more people become aware of how out-of-control, the government really is. As they lock things down more and more. Then they look outward for (the great enemy). For you to focus your hate on. Then they send, more and more of us, to die. In new great wars. It seems to be always they take your guns away first. Personal ownership of firearms. Then they give you free guns and leave, then the enemy shows up, or send you to fight the enemy, and then you die. Those free guns then, only cost you your life, liberty, and freedom, and maybe a lost limb or two.
Because of medical expenses. It is vastly cheaper for you to die, then to have you live, as a cripple, and also have to pay out medical expenses, that can be a 100 or more times as expensive. If you have shell shock coward. They want people to hate you and despise you. Not have you talk to ordinary people. Some of whom, may know you, and realize, the horror, of what you were put through.
In this regard, WW1 makes lots of sense, with generals and such, not caring, about losses, at the front lines, at all. Other than in getting new replacements. Wanting lots of people dead to. This time if we have WW3. They will care on TV about losses. You still get sent though, hated, draft dodger.
Those same law enforcement, who will become turn coats, in less than 24 hours, after the enemy shows up, will track you down, and all that, draft dodger. Same with all local politicians and government workers. Almost all. The rest will hang or be sent to camps or whatever. No perfect resumes then, for them I guess. So many of them will turn, it will not be, (a big deal then). Not even talked about ever really. A once mentioned foot note in history, at best. Not properly explained. Us pheasants, are not supposed to care. Nothing we can do about it anyway. Too late then. with hanging posts and corpses being displayed. Depending. Or left to rot. Whatever.
Don't forget to hate and despise soldiers, and others, who talk under torture, and such, to the enemy. Local press too, will be turn-coats.
If I had the power to, and wanted to. I think I could make 99% of people spill there guts, in 15 minutes or less, without touching them, with what I know. Then explain it to them. Basically 100% of people in 1 hour. By various means. No threats to family members, or anything like that.
Because of fear and terror. Like with what was done to me at the local library here. Other things.
Best make sure you know something important. So they might keep you alive, or well, you have something to bargain with, for any reason. (Quick death). While being tortured. Secrets, even of just locals. Especially with officers and such, including local government officials. The Russians love that, in movies anyway. Proof if possible. Something. Date, times, peoples. There family and friends. Guilty by association. In the movies anyway. Then they get to disappear. That's when they police state apparatus is scared for it's own safety. So there is a very low tolerance. If you don't rat them out, they rat you out. So have fun you see.
You knew, and did nothing. You get to disappear. It maybe a loyalty test you see. Have fun, you see. There is always, just extreme poverty, with gang members, and such around. You get to find out then. How scary dangerous, a file clerk is then, who does someone on purpose to you, and yours, to just delay paperwork, when you and yours, might have been able, to be transferred, lets say.
Don't forget to flirt, and all that. Best buy some sexy underwear now. To save your family, or your own life, you understand. Maybe at least, you get to survive, even if your family, must stay behind, and maybe be captured, and or whatever. Awesome. You get to have a new boyfriend or girlfriend, or boss, you see. You may have to make decisions, like that. You move with them, you have nothing, but them, you see.
As wars goes on. Things get worst and worst. Like with the Vietnam war. Like American soldiers photographed, shooting prisoners in the head. I think it was. A quick death. Might have been mercy to. If they were going to be handed over, to local authorities otherwise. As the war dragged on, and things got worst. As more and more killings took place, on each side.
Americans had money. So lots of drugs became available.