Discussion Starter
·
#1
·
I got a old apple peeler but got tired a corin an slicin so I could dry em. Then I found this:
Norpro apple peeler, corer an slicer
Does it all in one, it will also just peel, will peel an core er peel, core an slice.
Only thing I don't like be the suction base, but I found I can live with that. Works really well fer less then 15 bucks!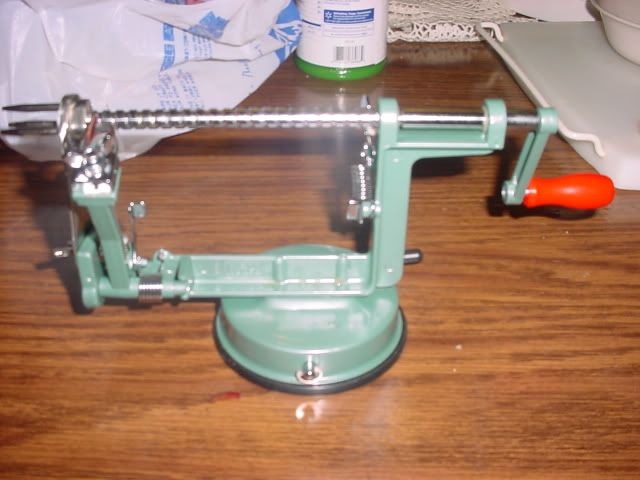 Here be the machine!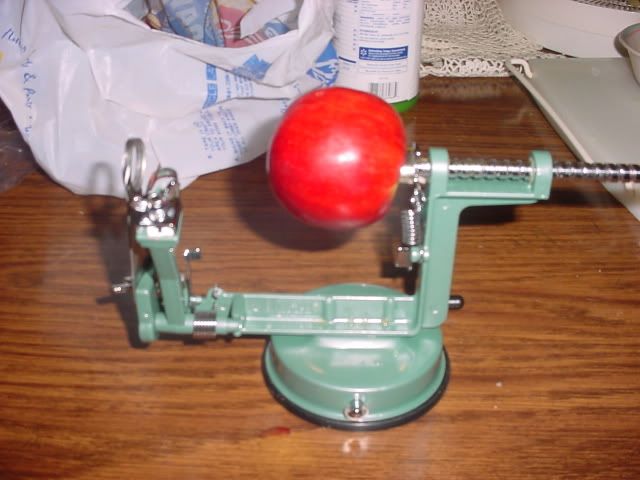 With a apple, just waitin fer its new life!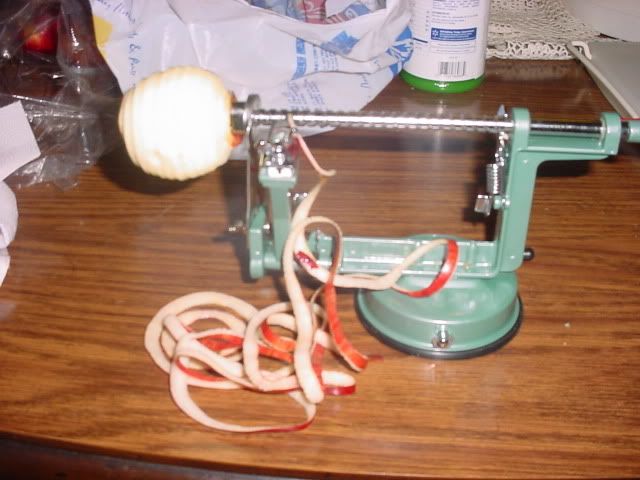 After a run through the machine, nicely peeled, cored an sliced!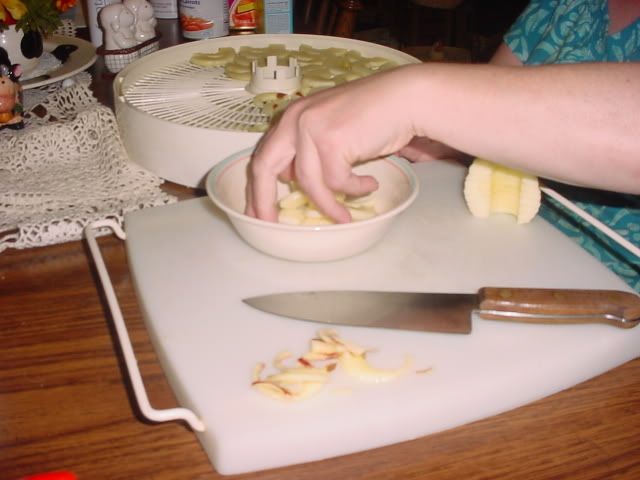 Momma just cuts the apple in half, runs the slices through some lemon juice an puts em on the dehydrator trays.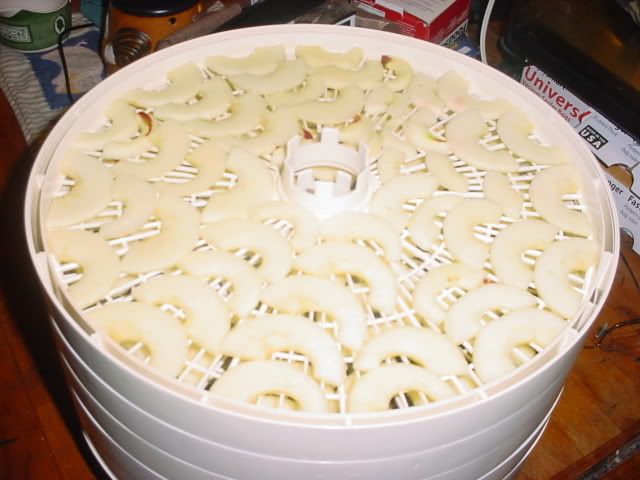 Here be the apples gettin ready ta dry.
This thing makes mighty quick work a preppin apples fer dryin. I gotta say, if ya do any apples at all, this be well worth the money. Makes nice even slices which be important in dryin.
Will be nice fer added additions ta the storage foods! I got this en from the local farm supply store, but would imagine there available at most stores.