I tripped over this conversion van last month that was in exceptional condition for short money. The economy has given way to some real good deals out there. I haven't had a camper in a while and this seems to fit my interest & budget right now.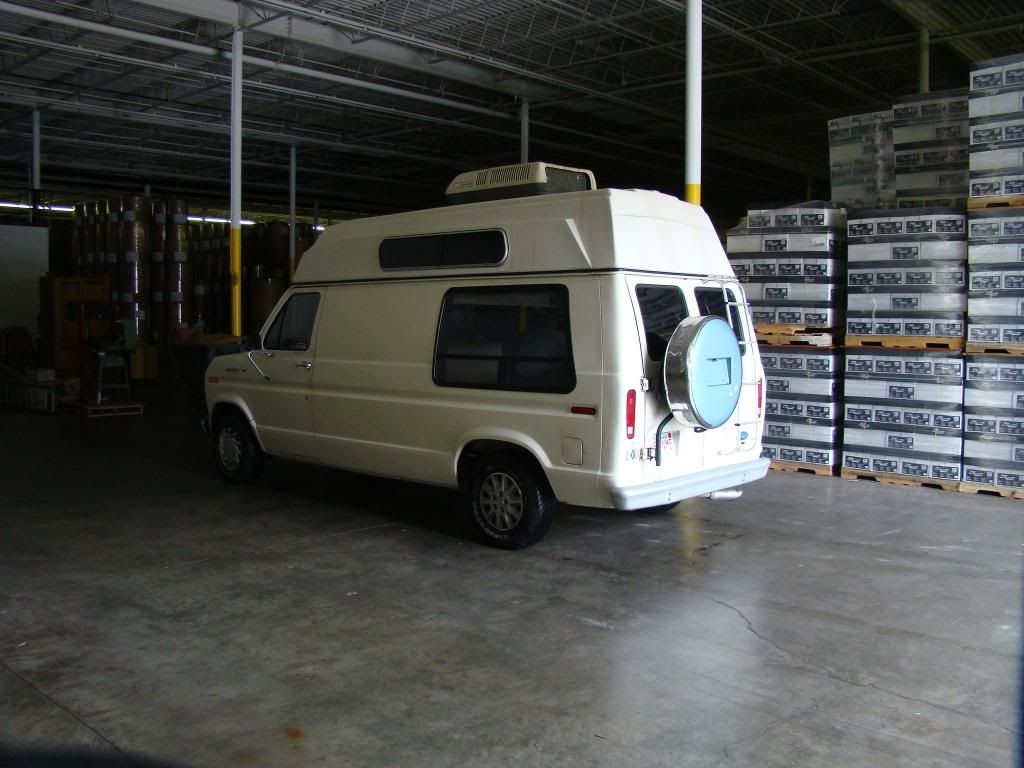 I have it in the shop right now, we pulled the transmission just to go through it to clean it up replace anything worn and put a new seal kit in it. It is an 86 so I am pretty sure it only needs a safety inspection so I am sending it out for a custom exhaust system next week.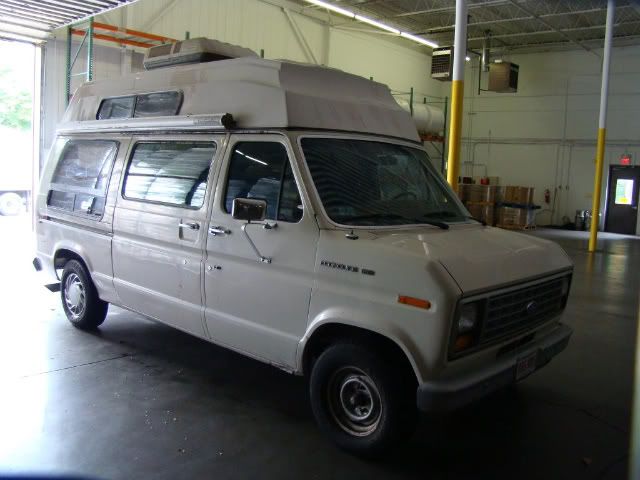 It has a low mileage 302 bolted to an AOD transmission so it should be easy to work on & get parts. I think the mileage should be reasonable considering what it is.
There is a little rust hear and there but no rot, It is completely intact right down to the last curtain. It has 1 small dent behind the slider but its not a big deal.
The interior isn't bad, a little 80's but I'm ok with that. The cabinets will be replace. I don't care for the configuration or the material they are made of. Everything works and the fridge face is changeable. I think with will go with a permanent bed compartment and dump the fold down unit.