Discussion Starter
·
#1
·
Been wantin ta do a new one. Found some used quality file handles at a fleamarket an bought all the feller had.
Bored out the top an put a button compass up there an gorilla glued a 5/16 firesteel in the bottom. Still workin on it, but yall will get the idea from this: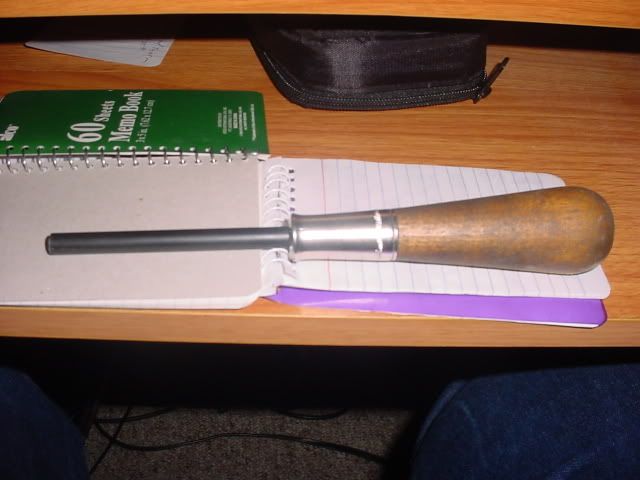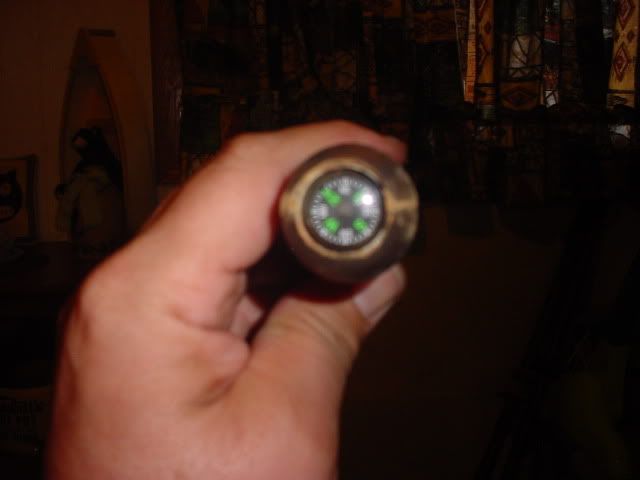 Thinkin bout addin some sort a decoration on that handle but ain't decided what yet. Also gotta decide how I"m gonna mount the striker to it if I decide ta go that route.
When I got all the thinkin done, I'll give it a light sand an a couple a coats a tongue oil fer a finish.