Discussion Starter
·
#1
·
Got ta diggin around and found some pics of my last build, so here goes: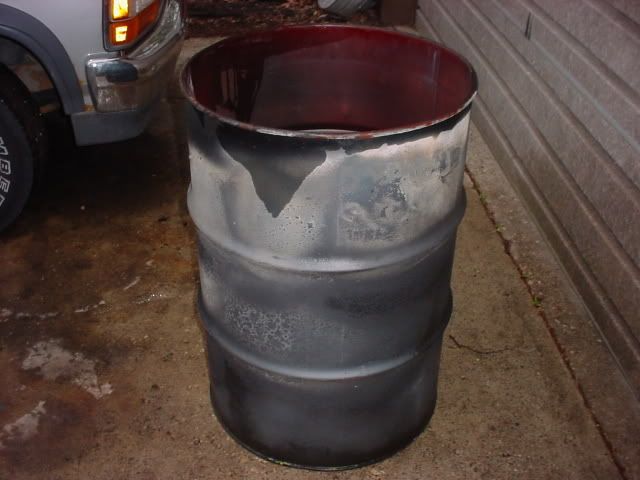 An open top drum. This one had soy ink in it an thus a liner (red coating on the inside), so I used by turbo weed burner to burn out the drum and as much of the liner as I could.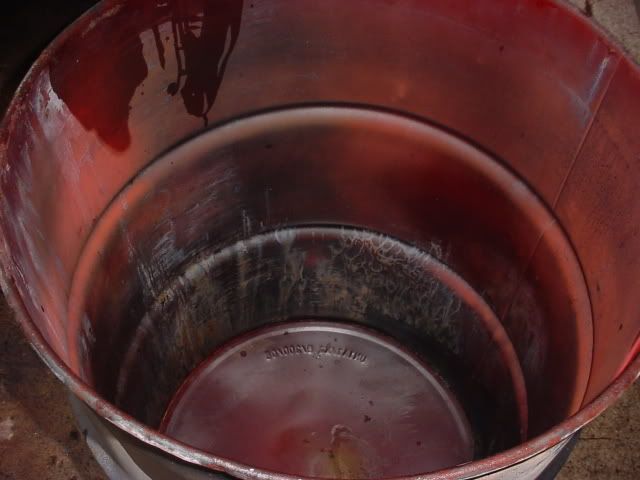 This shows the interior a the drum after a burn out an rinse. I got the drum red hot, if it didn't gas off then it ain't never gonna, cause it will never get that hot again. I also used a wire brush in my angle grinder to help remove the liner after the burn.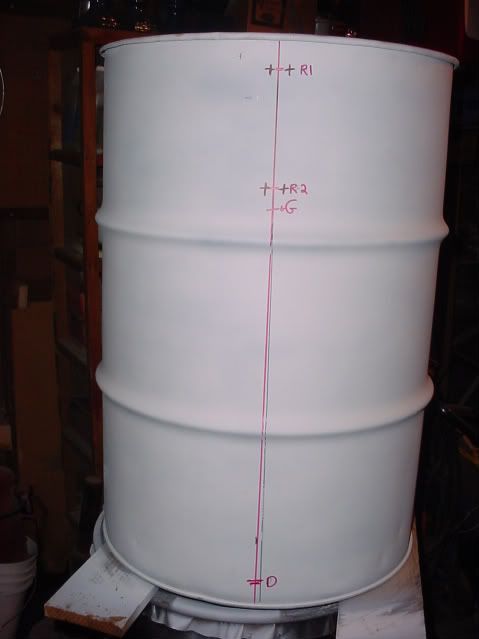 A coat of high heat primer made lay out lots easier. This shows where the 3 - 3/4 inch close nipples go fer air intakes, the two great locations an where the water tight fittin goes for temp probe wires.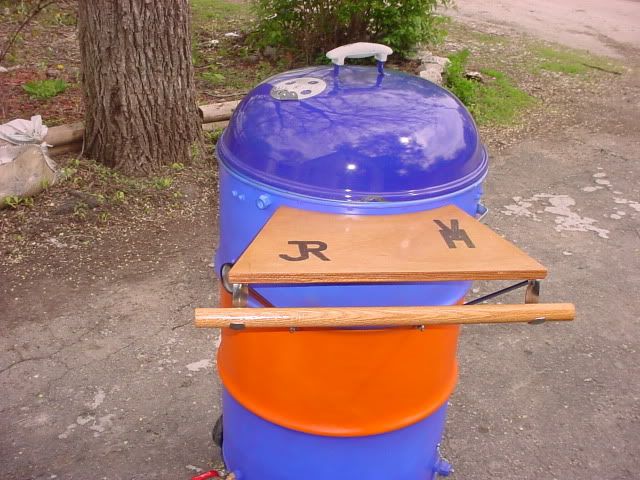 I used closet shelf brackets an added the shelf and closet pole. Nice ta set stuff on while yer smokin an a good place to hang tools and towels.
This shows the U bolts what hold the weber grill racks. It also shows the aluminum flat stock I rolled and riveted to the top edge a the drum so the weber grill lid sits better.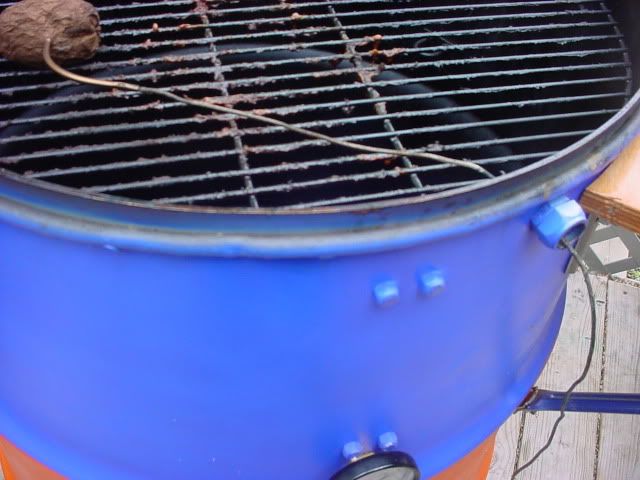 This one shows the top grate, a thermo probe going inside fer temp checks an the very top of the thermo for the drum temp.
You drill 3 1 inch holes near the bottom which accept the 3/4 inch close nipples. These will thread into the 1 inch holes an then are locked from behind with conduit nuts.
Your firs rack will be 23 to 24 inchs above the bottom of yer drum. The second rack will be just below the lip of the drum.
For a charcoal basket, I used expanded metal mesh, cut it 32 inchs long an 10 inchs high. This gets wrapped around a replacement charcoal grate from a weber grill an tied to the grate with mechanics wire. The rolled mesh is tied together using bolts and washers.
I then add bolts of about 3 inch length (4 of them) to the charcoal great fer legs. I also use a meat feed pan as my ash pan. I'll have ta get some pics of all that.
The drum is painted with high heat ceramic paint. Many just use bbq grill paint which works just fine.
I added the wheels ta mine to make it easier to move an keep it up off the ground.