Discussion Starter
·
#1
·
Was searchin the web an found a cool fire steel, but the price was way to high.
Ordered some 5/16 x 4 inch ones with strikers, then wen't ta my done it ta yerself store an bought a whole bag a fatwood fer lessin 4 bucks. Drilled a hole in the end an gorilla glued the fire steel in. Some braidin work an wa la, here's what I got: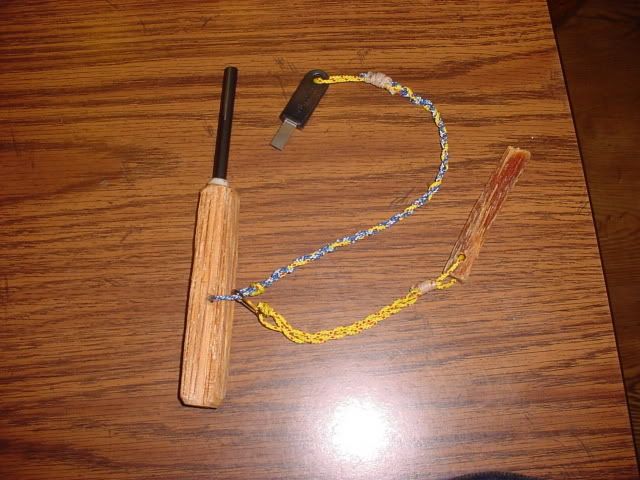 Now if yer out an really need some tinder ya can shave some off the handle er the spare piece. The fatwood burns real well.
Now I just gotta find some time ta go play with it!